A real precision challenge
A real precision challenge
Renovating an old wooden floor is a delicate operation, requiring the replacement of each damaged piece of wood with custom-made models.
The difficulties are manifold, since the pieces to be replaced have to be carefully identified and reproduced identically, while retaining an aged appearance.
Once the renovation is complete, there must be no difference in appearance.
Remko Streep rose to the challenge, and explains the various stages involved: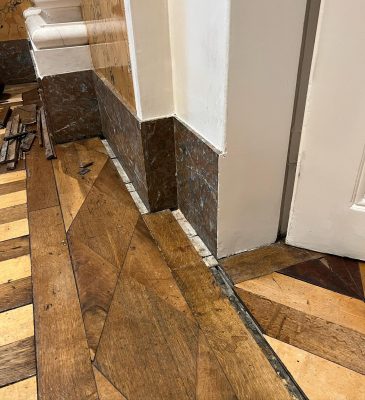 Step 1: Identifying the parts to be changed
A detailed analysis of the floor must identify the pieces of wood to be replaced and list them in order to respect the aesthetics of the parquet.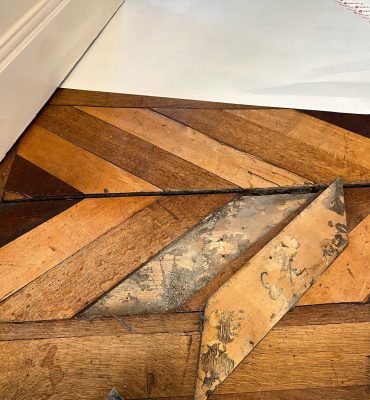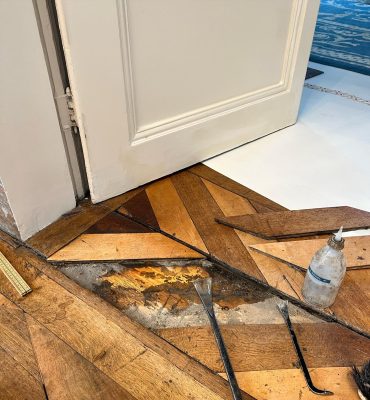 Step 2: Extraction of wood parts
A great deal of painstaking work is required to extract the wood pieces to be replaced without damaging the wood pieces to be preserved. Each piece must be numbered.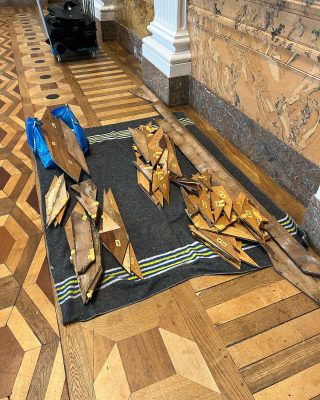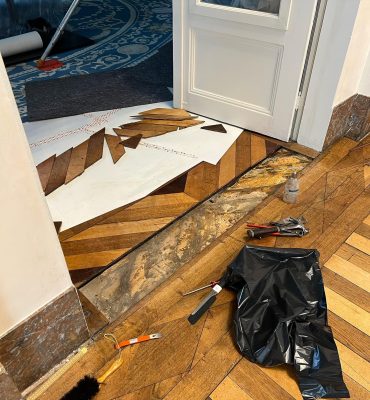 Step 3: Floor preparation
Once the wooden parts have been removed, the floor must be properly prepared. For this, I use RALI 220 Evolution N bench plane, the G03 rabbet plane and the B30 bull nose plane, the latter with the blade on the front being very useful for finishing in corners.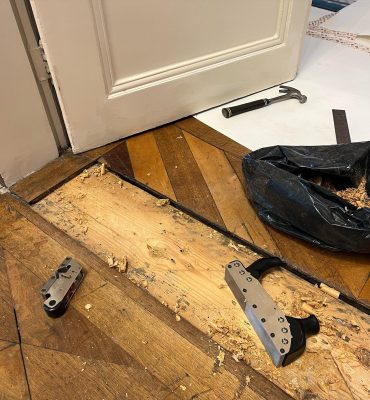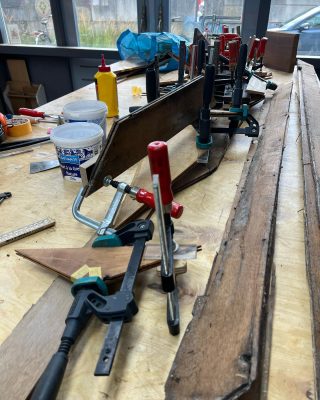 Stage 4: Planing incident
As is often the case with this type of renovation, we come across nails stuck in the ground. It's difficult to identify them, and during this renovation, I damaged the blade of my G03 plane.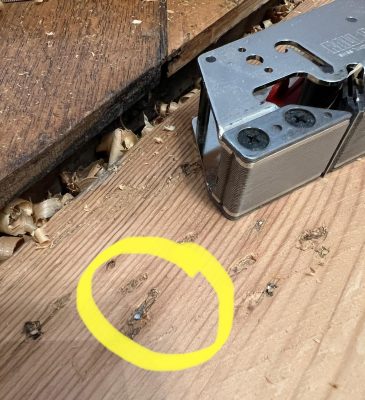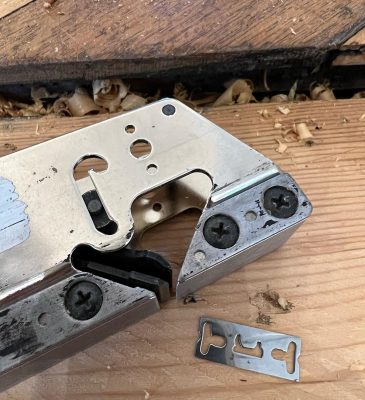 Step 5: Thank you RALI
"Thanks to their interchangeable blade system, it took me less than 30 seconds to turn the blade over and get on with the job. With a traditional plane, I would have had to go back to the workshop to repair it. It saves me a lot of time".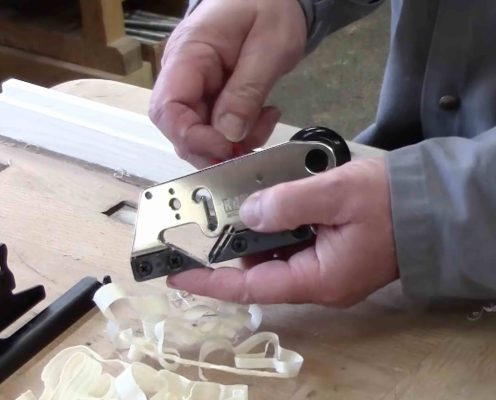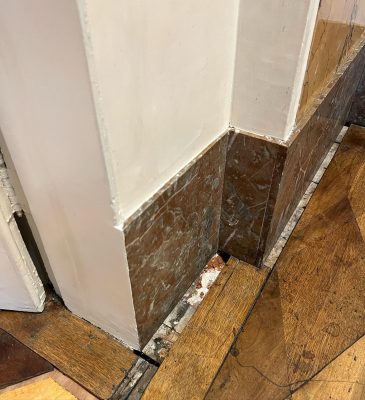 Step 6: Floor preparation
The floor was completely cleaned of old pieces of wood. I roughened up the original floor to obtain a perfectly flat surface, ready to receive the renovated pieces of wood.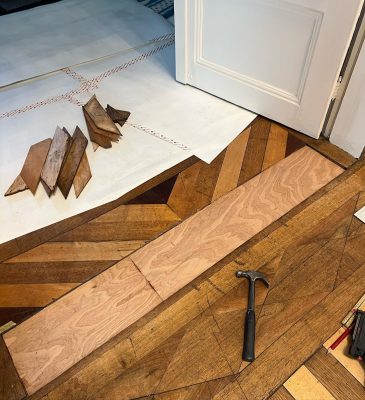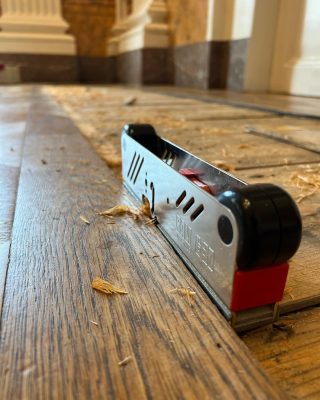 Step 7: Fitting
This stage is just as delicate as the extraction. Each new piece of wood is laid and assembled with the others before final fixing. Reworking is necessary to ensure that the renovated pieces fit with the old ones..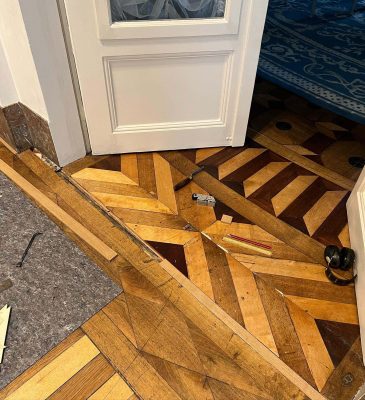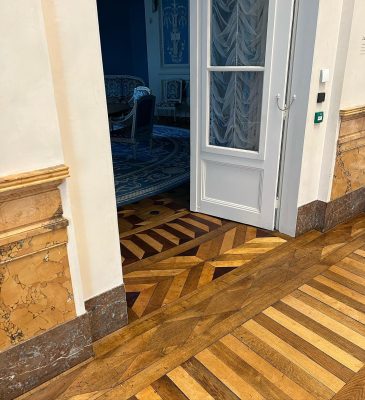 Step 8: Finishing
Once installed and correctly adjusted, the renovated pieces of wood must be well jointed and naturally protected. A slight difference in appearance will fade with the passage of time and the wear and tear of repeated use.
The work took several days, and my customer is satisfied with the result.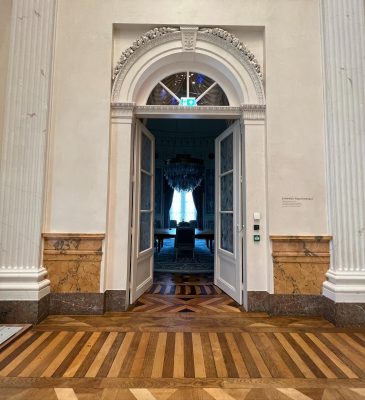 TODAY
RALI BLACK DAYS
Save up to -25%
on all tools and equipment toolcases

View deals
RALI CLUB
Discover your welcome offer
for all new RALI Club subscribers
jOIN the club