100% swiss made

=
GUARANTEED LONGEVITY
on our professional tools
RALI, a unique know-how in the manufacturing of woodworking hand tools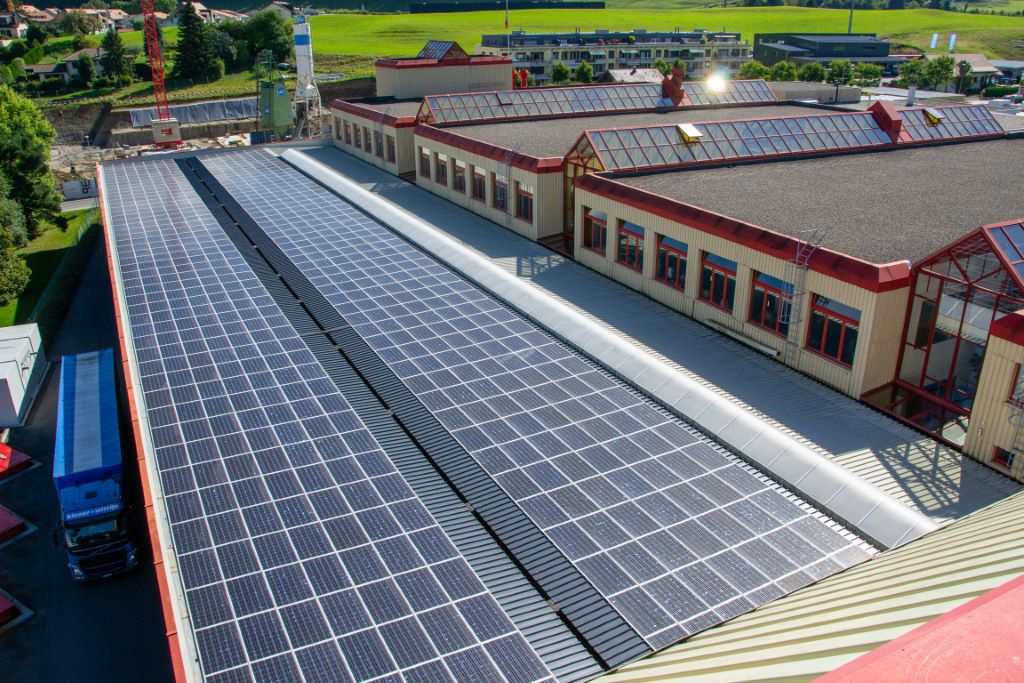 Innovation in a few words
No need to sharpen: tools are always ready for use
– double-cutting blades reversible in a few seconds
A different blade for each use
– Chrome (soft-medium wood) or carbide (hard wood) blades
Easy settings
– 3 ultra-simple and quick settings
Complete range
– Occasional or professional use, smoothing plane or rabbet plane, one or two-handed use, per unit or in sets
No loss of time
– Roughing and finishing work without changing the blade
Durable blade always parallel
– Blade holder driven by eccentric axis. The life of the original blades is very long (test carried out on soft wood: More than 1/2 mile of chips with only one side of the blade)
Modern and ergonomic design
– Very good grip with ergonomic handles in order to concentrate all the force applied to important points of the tool. Thanks to a low center of inertia and our heavy sole (EVOLUTION range), the movement of the tool is optimal. Results are amazing.
Made in Switzerland for over 50 years
In the RALI factory the manufacturing process is divided into 4 main parts. Stamping, hand assembly, inspection and packaging.

Stamping has been part of Samvaz' core business since its foundation in 1964. The stamps are manufactured by specialists in our own workshops by wire EDM.

This cutting process allows a precision in the micron range (1'000th of a millimeter).

As a comparison, a hair is about 20 microns thick.

Once machined and controlled by our technicians, the parts thus obtained are assembled by hand in our workshops.

Finally, we make sure that all our products are carefully protected and rigorously packaged in order to guarantee an optimal delivery.

The packaging and protections used are recyclable.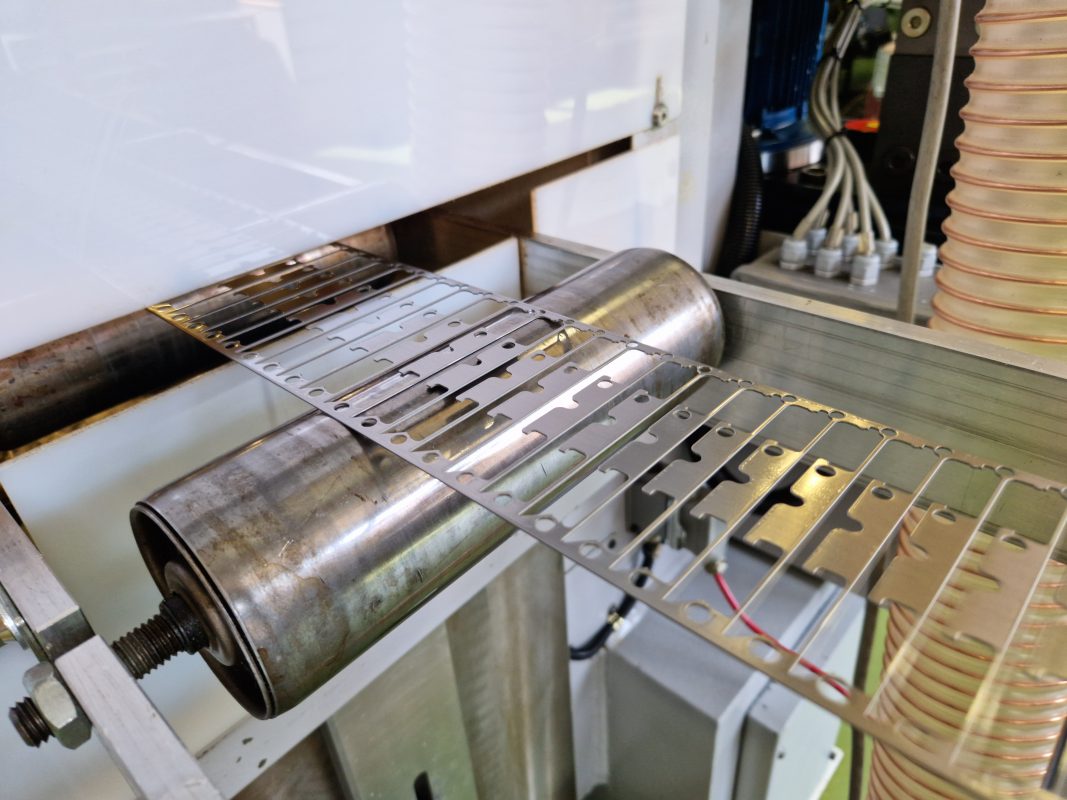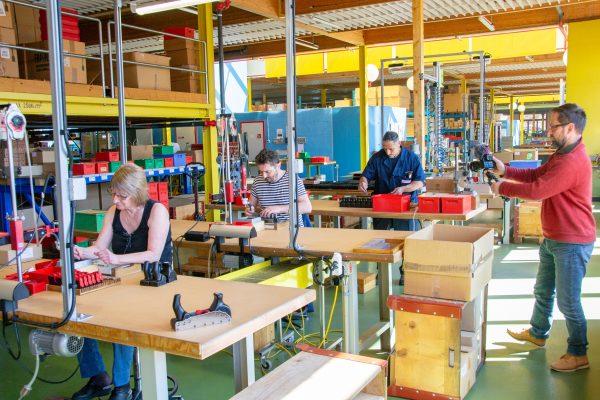 Hand assembly of your tools
Our will has always been to place the human being in the heart of the elaboration process, for that we privilege the hand assembly.
Over the years, we have acquired a real know-how.
In one of our factories, we have a team of carpenters who are able to test our tools under severe conditions.
Our objective is to manufacture tools that are durable, easy to use and always operational.
The quality controls carried out at each step of the assembly process allow us to detect any manufacturing defect, thus ensuring optimal quality.
All tools are tested and hinged to prolong their life.
Your investment is thus perpetuated in time
Availability of spare parts
As a manufacturer, we have all spare parts available:
your tools are therefore followed throughout the years.
Our policy has always been to repair when possible and not to replace.
You have damaged your tools, don't worry we will do everything to repair it. We have all the parts in the factory.
Even after the warranty period, we will follow up on your tools.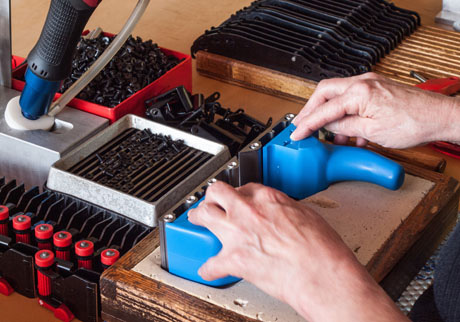 Low maintenance for a long service life

All our EVOLUTION N planes are protected on the sides by a coating called chemical nickel. This is an anti-rust treatment that protects your parts from wear.
However, we advise you to buy our RALI anti-rust protection oil as a preventive measure on parts such as the sole of your plane that are exposed to a lot of rubbing and shocks.
The application of this special oil is very simple and takes only a few minutes.
Some of our customers call us today to tell us that they still have their RALI plane for over 25 years. We are very proud of that.
Tool quality + Service quality = Longevity
The quality of manufacture and the nickel plating of the sides of our tools of the Evolution N range avoid any problem of corrosion in time.
SwissCare is a unique extended warranty from the manufacturer.
You benefit from the following advantages:
– 3 years of additional warranty for a total of 5 years
– A personalized after-sales service
– Replacement of defective spare parts
The SwissCare warranty is free of charge for any online purchase of a plane from the Evolution N range (105/220/260 and B30/G03/G30).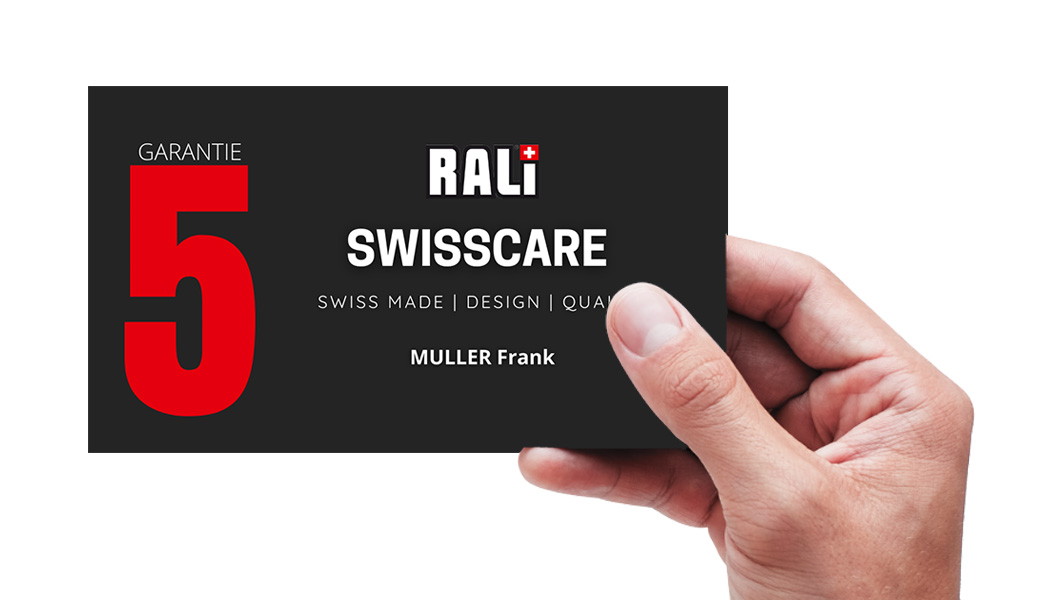 A lifetime and profitable investment
With RALI tools, you have the choice to acquire high quality tools that will follow you throughout your career.

Our demanding professionals and amateurs have long understood that good tools improve the quality of their work. They don't waste time, the tools don't deteriorate after several uses.

Some of our customers pass on their RALI tools to their children. This is a great satisfaction for us.

As a direct manufacturer, we will always be there to support your tools directly.

The advice and the after sales service are very appreciated by our customers, sometimes even a necessity for some. It is an important criterion in their purchasing decision.

Your passion deserves the best.
Complete TOOLCASES

Exceptional offers today
on our complete equipment toolcases

View deals
RALI CLUB
Discover your welcome offer
for all new RALI Club subscribers
jOIN the club