The first 2 essential hand planes according to our experts
Here are the 2 best smoothing planes elected by woodworking professionals and our customers.
The criteria used were planing quality, ease of use, versatility and complementarity.
The 220 Evolution N and the Guillaume G03 are today the 2 best sellers of the high-end RALI planes.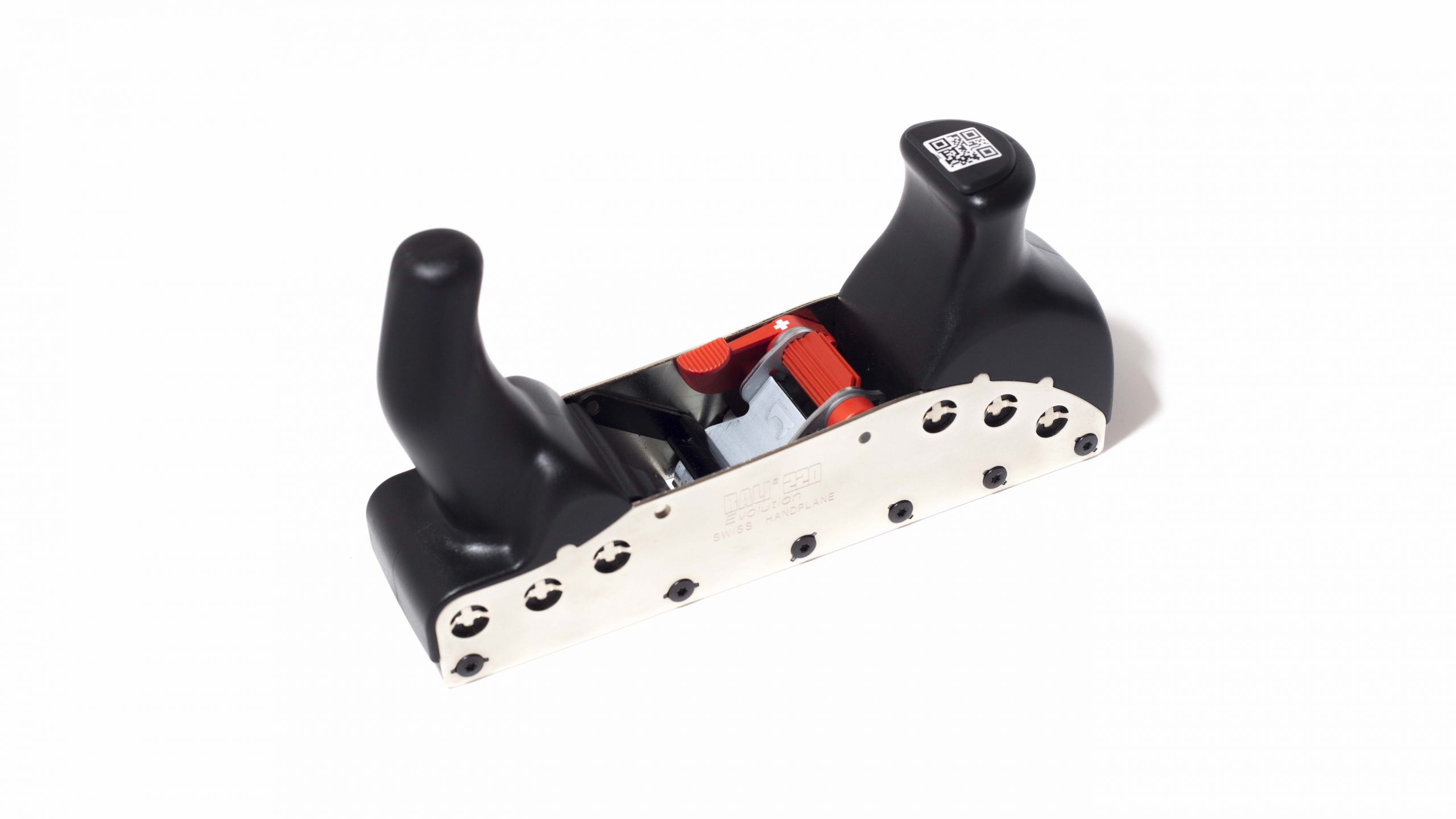 Made in SWISS
Smoothing plane 220 EVOLUTION N
The most versatile plane with an exclusive design
Technical Sheet
Olivier Verdier
"For those of you who follow me in my work, you have seen me use this little G03 rabbet plane, and also the 220 EVOLUTION N. They are really the ones I like the most out of the whole RALI range.
I really recommend these two tools…"
Samuel Mamias
"We have a smoothing plane that is very efficient. It is capable of efficiency in the big, taking out big chips like this, without bending, because I let you imagine the effort it takes to take out a big chip like this. And we have a plane that is able to get out lace as well, in a hard wood and do a great job. So we have a plane that is efficient, that is a little bit always ready, because we can, well here we are…change the blade and I'll let you put the stopwatch on when I started.
Here it is, it's ready. Impressive! This is really impressive. I want to say that this is a plane for the pros, who need the efficiency of an always-ready plane on an outdoor job."
Jessica Gauzi
The RALI hand planes planes are extremely precise and are perfect for my activity of antique furniture restoration
The rabbet plane G03 is the small, heavy sole plane I use every day in my renovation work."
Jean-François Tensa
"RALI is a small Swiss company that manufactures extremely efficient woodworking tools. They have developed a technology of interchangeable blades that allows you to save a lot of money and to always have tools at your disposal and above all, always operational. I use the 220 Evolution N smoothing plane a lot to plane entire panels. The shape of the handles on this plane is just optimal for the movements I need to make over a large area."
TODAY
RALI BLACK DAYS
Save up to -25%
on all tools and equipment toolcases

View deals
RALI CLUB
Discover your welcome offer
for all new RALI Club subscribers
jOIN the club