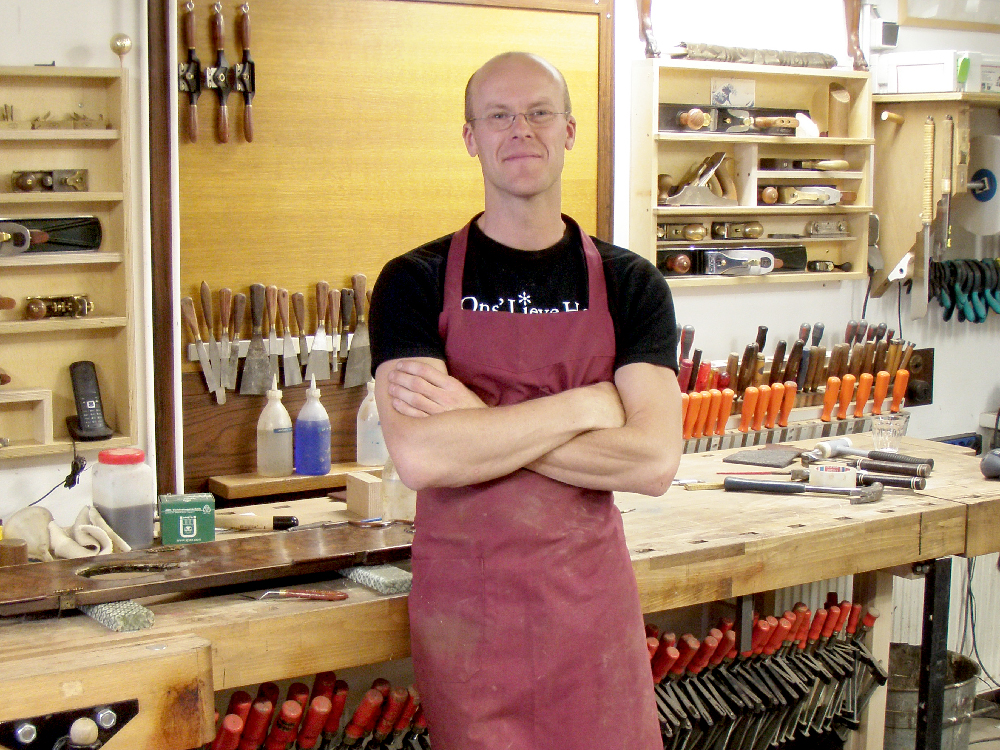 Hello, my name is Remko Streep.
I followed a course in building restoration at the MTS Architecture in Apeldoorn and then a training as furniture restorer at the HMC in Amsterdam.
Afterwards I worked as an employee in my current company and later became a partner in the company Bruijs&Streep Meubel.
We are specialized in the restoration of antique and interior furniture.
We work on large renovation projects, but also on the restoration of old furniture, carved wooden doors, old paintings, etc…
Project: The Great Library of Utrecht
The large library cabinet (11.4 x 5.5 meters) of the first Dutch life insurance company "de Utrecht", dating from 1902, will be returned to the current company building after a few ups and downs.
Restoration of a late 19th century oak table 
It can be enlarged to become a large table for 18 people.
Example of restoration of an antique frame
With RALI G03 rabbet planes, precision planing becomes a pleasure!
We regularly use RALI® brand tools because they are very practical in the workshop, but also on our outdoor work sites.
Their RALI® case can be clipped together with our other power tool cases, so we carry all our hand tools (planes and chisels) in one small case.
With RALI®, we can carry fewer tools because we often only need to change blades to work with different types of wood. The RALI Shark tool ports also allow for 2 additional functions: chiseling and scraping. For removing glue or varnish/paint, this is very handy on our jobsites.
Thanks to their blade changing concept, we are always operational on the job site, even in case of a planing incident. The small transparent compartment on top of the case allows us to store our planer and chisel blades. This way, you can quickly find the right blade for the right purpose. For all these reasons, we have chosen to equip ourselves with RALI® for our hand tools.
Reliability, precision, practicality and the relationship with the brand were the main criteria for our choice.
Using the 220 Evolution N plane
in the workshop and on the job site
technical file
Transportation of my tools
Whenever I can, I use my tricycle for the practicality and especially for the environment.
Thanks to the RALI® case, it is very easy for me to take all my tools to the construction sites.
The 2 foams (bottom and tools) protect my tools from shocks during transport.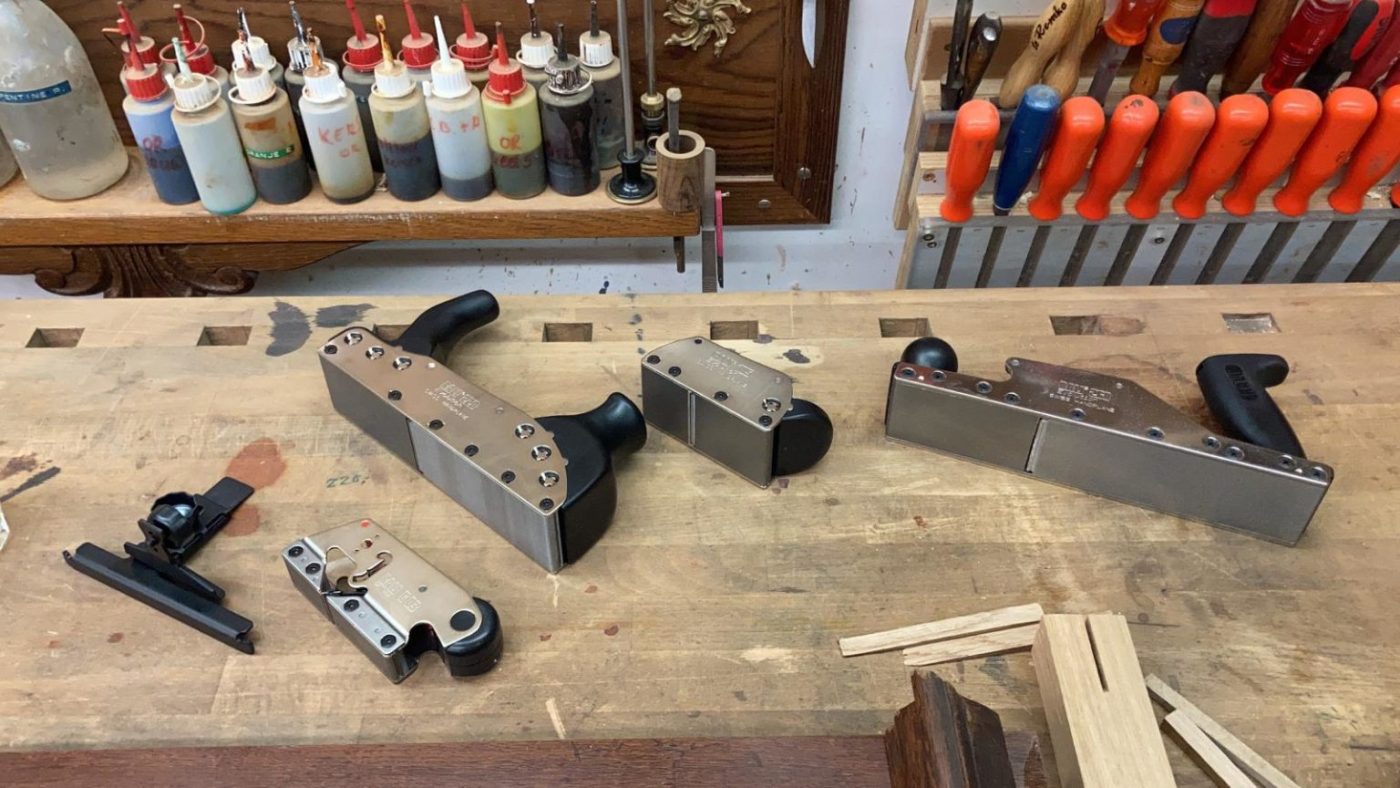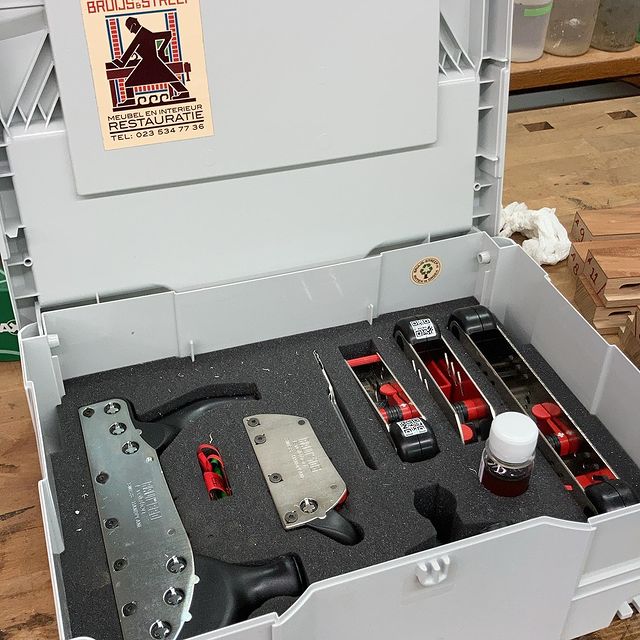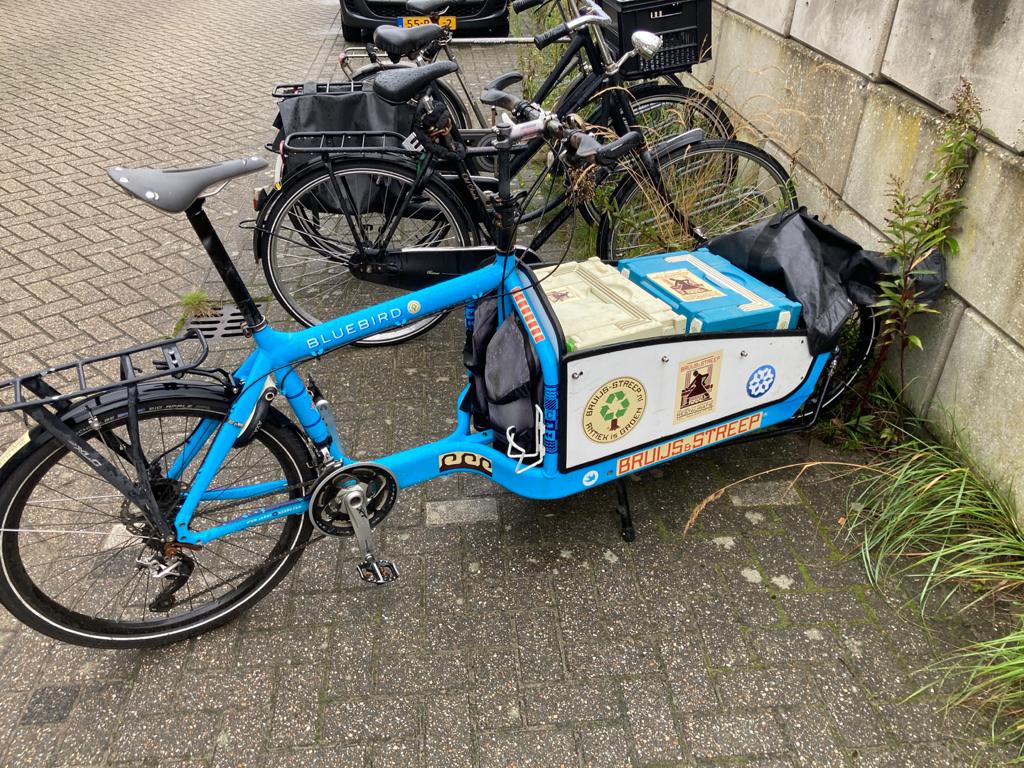 TODAY
RALI BLACK DAYS
Save up to -25%
on all tools and equipment toolcases

View deals
RALI CLUB
Discover your welcome offer
for all new RALI Club subscribers
jOIN the club