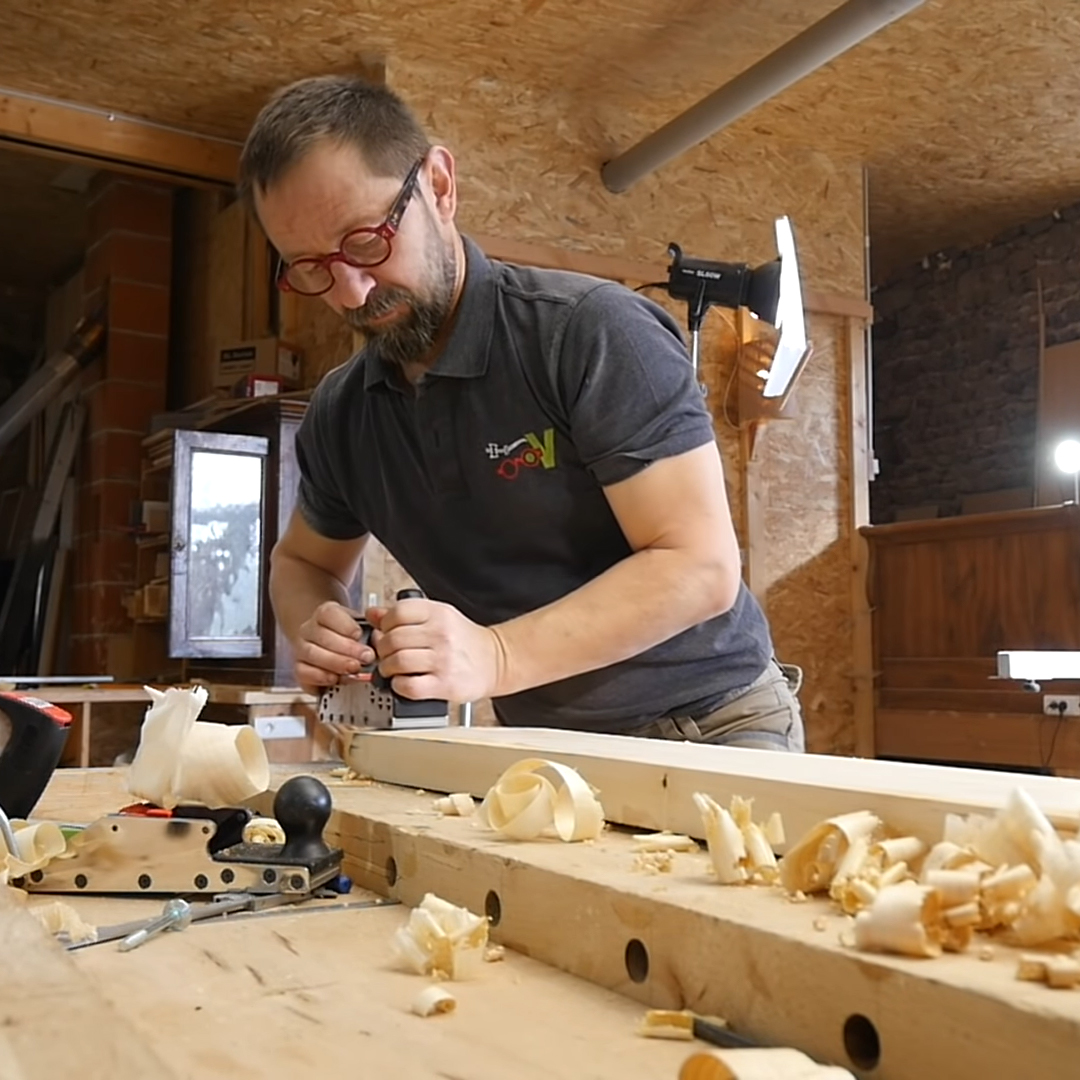 I'm Olivier Verdier, a former photographer who became a creative carpenter in a small village in Auvergne.
I create furniture and fittings according to the demand that is made to me locally.
So I decided to open a YouTube channel to share my creations and my advice.
I wanted to go from being a passionate amateur to a professional carpenter.
Today I share with you my experiences and my good tips on YouTube to become an expert and thanks to Rali I can make people want to start with real professional products easy to use.
I am specialized in two types of realization:
Furniture, fittings and stairs
The personalized fabrications of the customers
I also realize small wooden sculptures easy and playful for my customers.
To bring together all woodworking lovers to create a strong community of enthusiasts with whom I can share my experiences and creations.
But above all, to help amateurs and apprentices discover the art of woodworking and the different design tools.
WHY PLAN WITH AN ANGLE
Carpenter's advice in 3 minutes
The answer in 3 minutes
ASIDE : RALI SHARK
Test of the Rali Shark scissors after 6 months of use
My opinion as a professional
CHESSBOARD IN WOOD
Custom made furniture of exception.
Timeless furniture creations coming soon
First of all, because it is a small Swiss company that manufactures its own tools in its factory in Switzerland.
Secondly, because for more than 50 years, it has been able to develop its products to meet the needs of woodworkers, both professional and amateur, by proposing technical solutions that are truly brilliant. 
That's why everyone knows the RALI blade changing system which allows, without sharpening, to have a tool always ready to work with an irreproachable efficiency.
follow Olivier Verdier on Instagram @olive.verdier