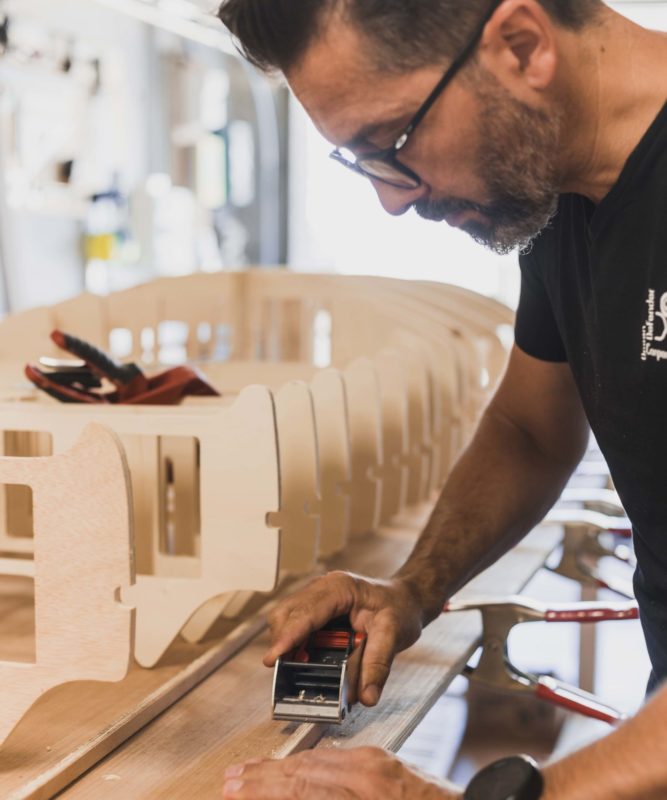 My name is Jean-François Tensa.
I am a former executive of an international logistics company.
I decided to change my job and to devote myself to my passion: woodworking.
This allows me to recharge my batteries and to find a lot of pleasure in my daily life.
my background / my formation
I wanted to go from being a passionate amateur to a professional cabinetmaker.
For this, I followed a training with the Chamber of Arts and Crafts of Occitania.
Today, I love what I do… Beyond my creations, I love sharing with passionate people like me.
I am specialized in two types of realization:
The creation of high-end paddle boards made of wood
The manufacture of cutting boards for cooks
I also make custom furniture and other wood creations.
I would like to share my passion, my achievements, my tips and be able to exchange with other enthusiasts on concepts, techniques and why not … on projects and partnerships.
Cutting boards
Made of teak, oak and iroko entirely by hand.
New board designs to be discovered soon.
Wooden paddle
250 hours of work for a 4m long paddle
Follow the construction of the paddle in several episodes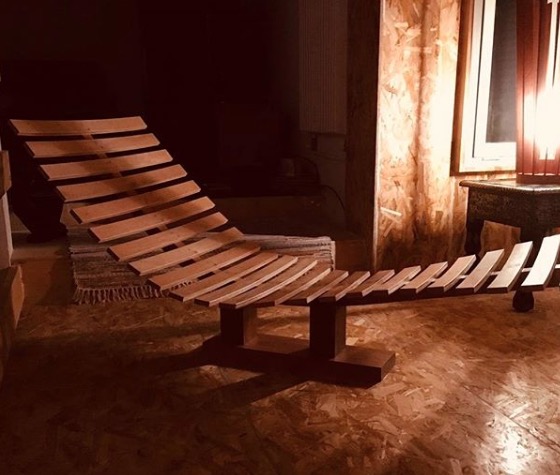 Furniture
Custom-made furniture of exception.
Timeless furniture creations coming soon
In general, I am loyal to one brand. This allows me to properly explore the manufacturer's tool set.
I chose RALI tools for several reasons:
First, they are very qualitative, they have a very functional side with their innovative concept of changing blades that I find very ingenious. I have tools that are always operational and the adjustments are instantaneous, very simple. I have a preference for the 105 Evolution N, which is perfectly adapted to my projects.
Moreover, I can easily contact them for advice, which is what I expect from a brand…
Follow Jean-François on his Instagram @montcortals