MAKING THE RIGHT CHOICE
The decision to buy tools is often a complex one, especially when a brand offers you a wide range of tools.
To remedy this, RALI offers you a unique concept:
We have concentrated the most popular tools of our customers in one case to meet the requirements of everyone. In order to meet the needs of as many people as possible, several cases are available with different tool configurations.
If none of these cases meet your expectations, RALI offers you the possibility to configure your own personal case or custom-made equipment with our online configurator.
Discover below, the 4 possibilities set up to meet your needs precisely :
4 solutions to meet your needs
THE MOST COMPLETE OFFER OF THE RALI BRAND
This is a top-of-the-range equipment case: Planers + Guillaumes + Scissors with its new Systainer clip-on case. This case allows you to take all your tools everywhere on the building site as well as in the workshop. Always tidy, always ready, always operational with the interchangeable blades.
All the professional woodworking equipment in one case. Depending on your needs and level, several cases are available with our different tools.
All your tools are perfectly stored, secured and protected against shocks in the workshop as well as on the building site thanks to the double high density protective foams specially adapted to the shape of your tools. 
The little plus of our cases: The compartment located on the cover is ideal for storing 30mm and 48mm blades, chrome and tungsten + your scissor blades. At a glance, you choose the right blade. No more searching in the bottom of the case…
In addition to being practical, our cases are easily transportable and compatible with your other Systainer cases like Festool.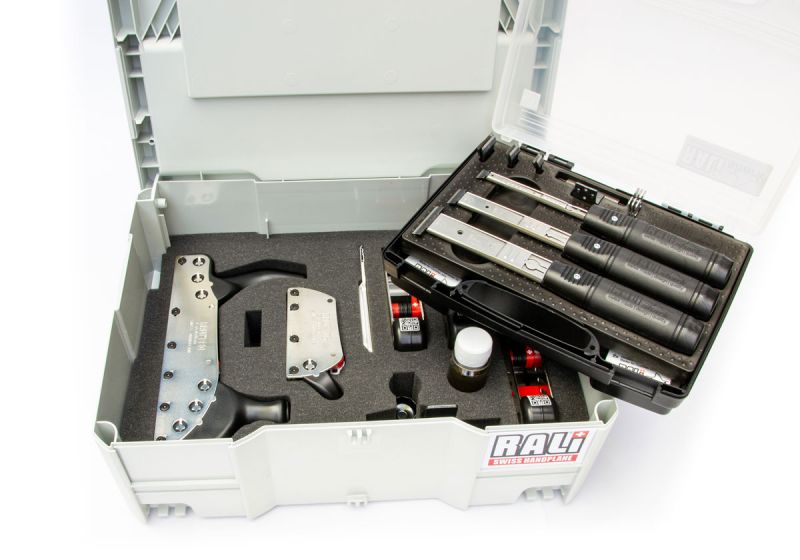 1 – I equip myself completely
Rali offers you a choice of 14 pre-configured RALI Systainer cases for both amateur and professional woodworkers.
Depending on which one best suits your needs, you will find various planers, professional guillotines, a maintenance kit, spare blades in chrome and carbide for working all types of wood, a RALI Shark Exclusive chisel case with 18 accessories and many other tools.
These cases are available at very attractive prices direct from the manufacturer. The Evolution N cases benefit from the Swiss Care warranty valid for 5 years instead of 2 years.
2 – I configure my customised equipment
To meet the most demanding needs, we now offer you the possibility of customizing your equipment and equipping yourself with a specific offer at manufacturer's prices.
1. Choose freely the tools corresponding to your expectations by ticking the items of your choice, then validate each step;
2. At the end of the form, you will have the possibility to validate your price list if you wish.
There is no obligation to buy.
If you have any questions or if you would like to receive relevant advice, you can also contact us via the online chat or by phone at
+41 21 948 34 24
.
I configure my equipment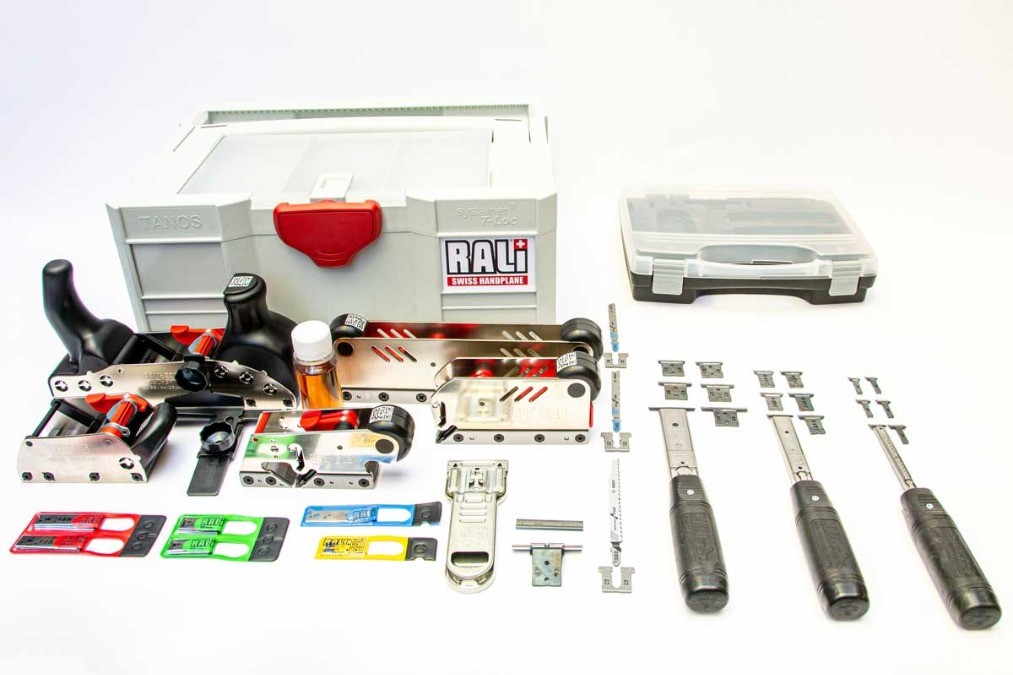 3 – I complete my equipment 
You are already equipped with RALI woodworking tools or another brand and you wish to complete your equipment, you can now do so thanks to our online configurator by choosing all the tools you need.
This will allow you to complete your range with preferential prices.
You also have the possibility to complete your equipment
thanks to our packs
elaborated by our customers.
The Evolution N range is guaranteed for 5 years instead of 2.
I'm interested
4 – Do you need relevant advice on the spot?
Making the right choice when it comes to investing in high quality professional tools is essential. RALI tools will accompany you throughout your career.
If you need advice before you decide OR if you want to place an order directly with a factory advisor in a secure manner, nothing could be easier ! You are in direct contact with the manufacturer.
You can contact us via the online chat on our website, where someone will take care of your needs for an even more personalised offer.
Your advisor will direct you to the best equipment for your needs.
You can also reach us by :
Contact a factory expert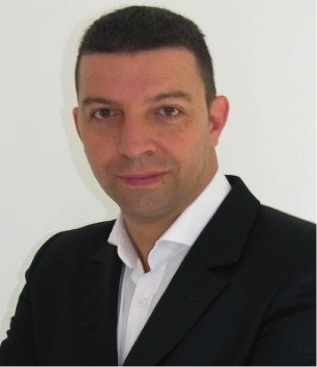 Philippe – Customer relationship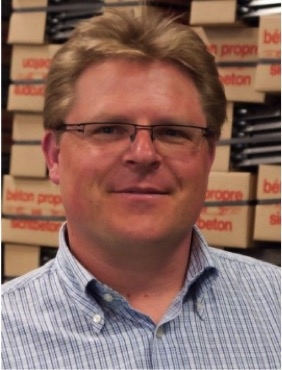 Patrik – Rali expert

Discover the case comparator in video
RALI Systainer video cases
Complete TOOLCASES

Exceptional offers today
on our complete equipment toolcases

View deals
RALI CLUB
Discover your welcome offer
for all new RALI Club subscribers
jOIN the club