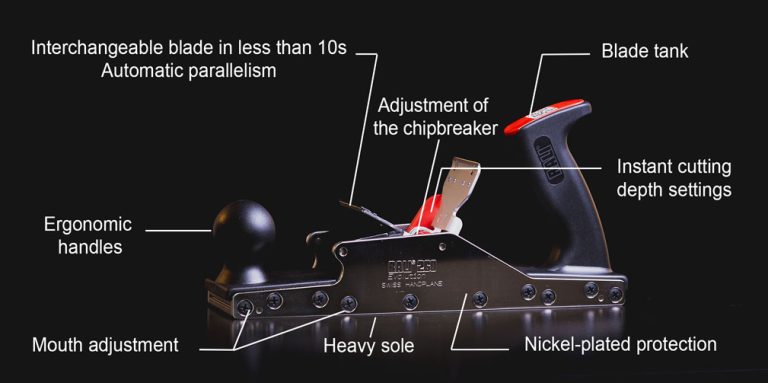 This is the Anglo-Saxon two-hand plane for pros and enlightened amateurs.

Evolution movement for instant iron change.
Nickel-plated sides give it an exclusive design.
Its heavy sole gives it good inertia for all kinds of wood.
Adjustable chipbreaker for perfect planing of all types of wood, whether roughing or finishing.
The mouth adjustment makes it possible to plane while the wood is still damp, reducing clogging.
Its extended shape behind the cutter and low center of gravity give this tool excellent footing.